In this blog post we will be setting up a systemd unit for our webapp. systemd helps manage background system services and mount points. A systemd unit is a definition for that service. systemd also can do dependency management.
There are many types of units in systemd, but I will go through the most relevant unit, the service unit.
Service units define how to start, stop and reload the process, when to restart the process in the case of an error, dependencies the service requires to have started, and many other options.
Take a look at the manual page for systemd service unit files:
man systemd.service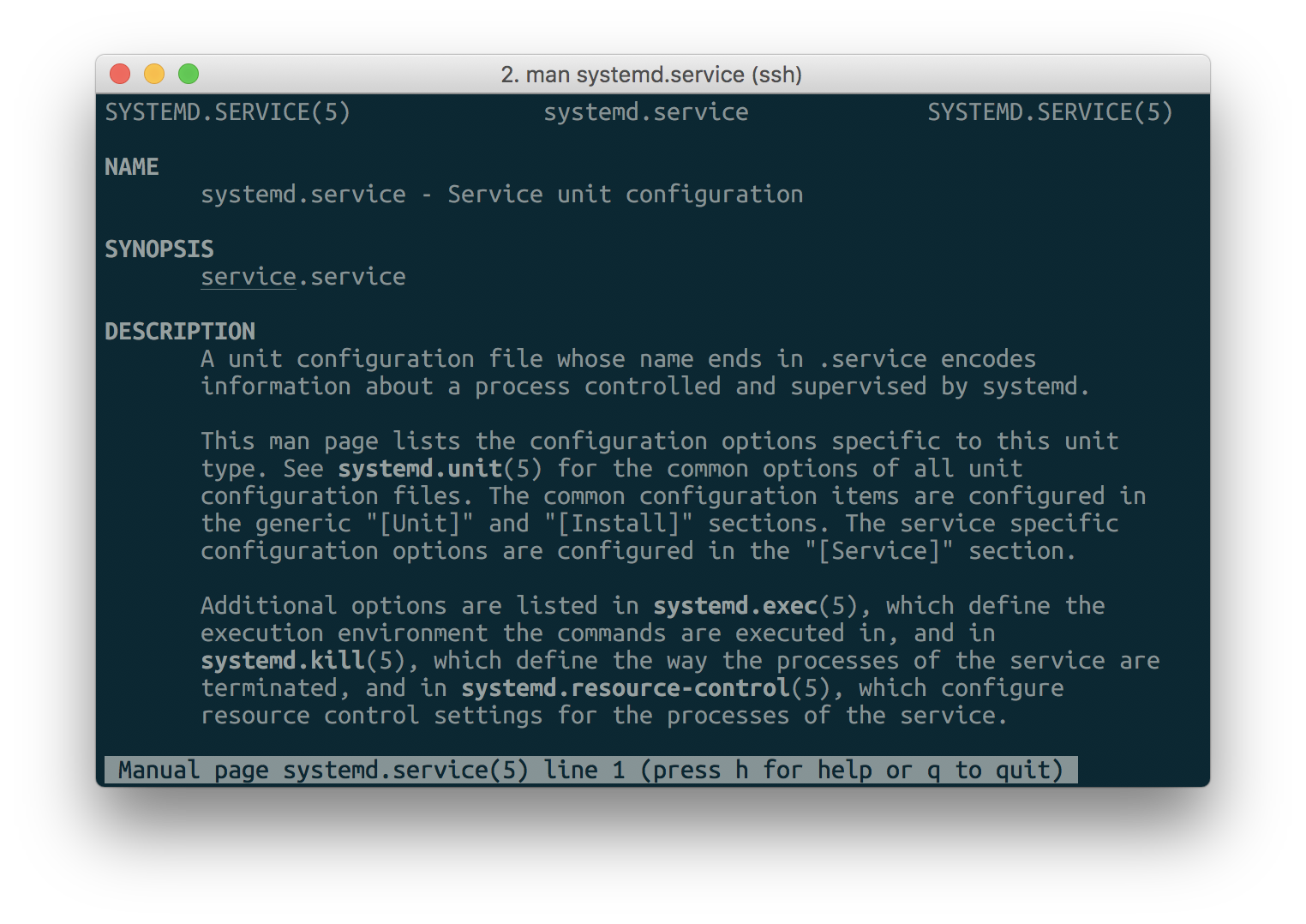 Unit files are placed in /etc/systemd/system/, and there are three main sections [Unit], [Install] and [Service].
[Unit] defines information about the unit that is independent of the type of unit. This includes things like description, dependencies. This is an example from MariaDB:
# /lib/systemd/system/mariadb.service
# ...

[Unit]
Description=MariaDB database server
After=network.tar