For SAFMC 2016, we built a custom frame to accommodate what we needed. I call it the Tic Tac Toe.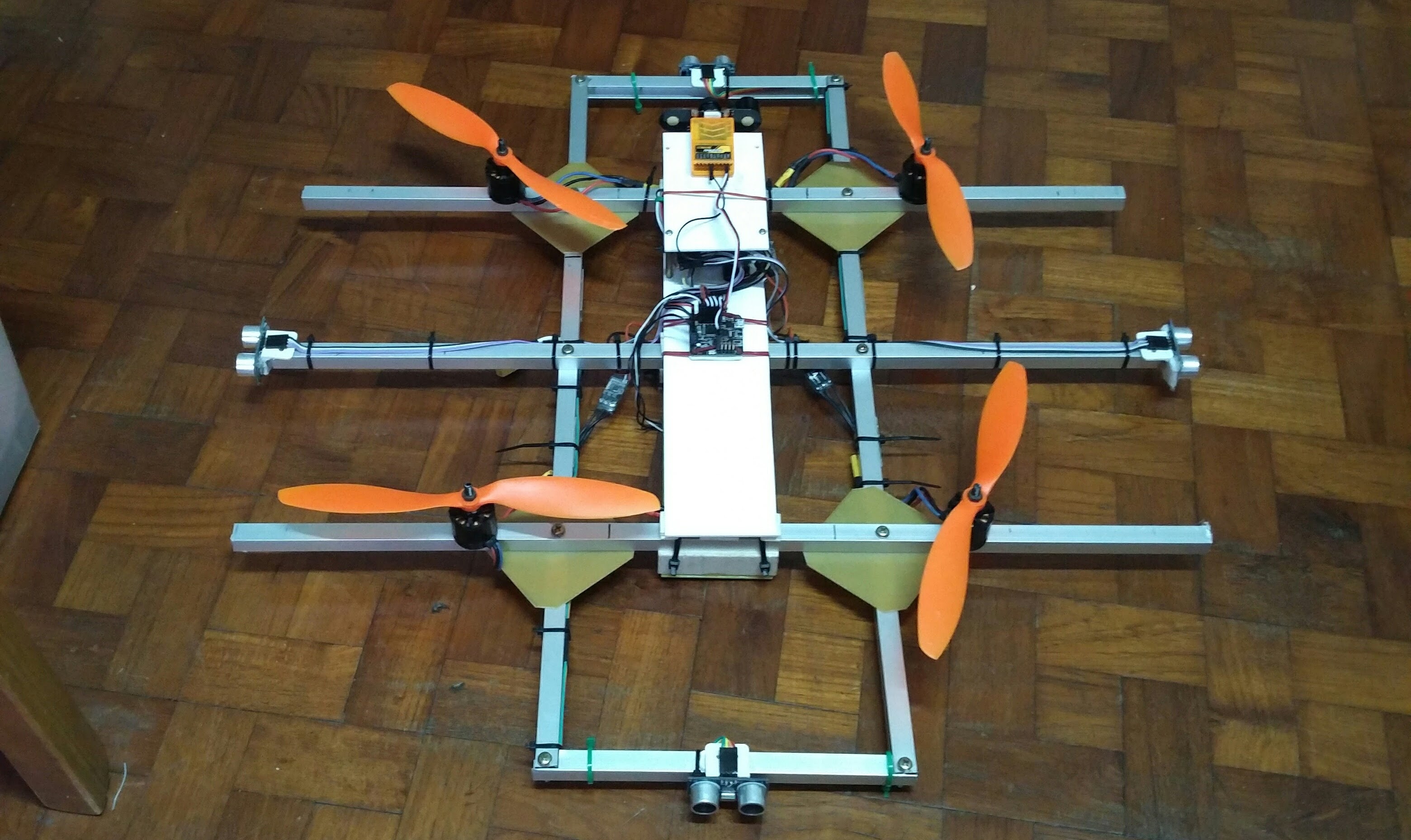 Navigation
Before working on the frame, we first decided on a navigation system. To avoid reinventing the wheel, we chose a Naze32 to provide basic flight stabilization for our quad. It is tried and proven to be reliable, especially with an open source firmware with active development.
Onboard accelerometers and gyros allow the Naze32 to provide stabilization for the quad. It is most often used for RC micro race quads (watch out for a post!). Higher level navigation will mimic an RC input into the Naze32, hence controlling the attitude of the craft.
Working on a budget, we decided to give ultrasonic sensors a try. Data from the sensors is processed by the onboard Pi with a custom algorithm to provide instructions for the Naze32.
Frame
Hence with the navigation system set, we built our frame around that. The concept of the tic tac toe frame came about when we realised it could solve a few