The EdiCopter board is back and its better than ever. The EdiCopter board has seen several revision since I last posted on it but today I'm releasing the second public revision of the EdiCopter Board. It employs the use of SMD components and optimizes the space in the PCB to better use the area and make it smaller.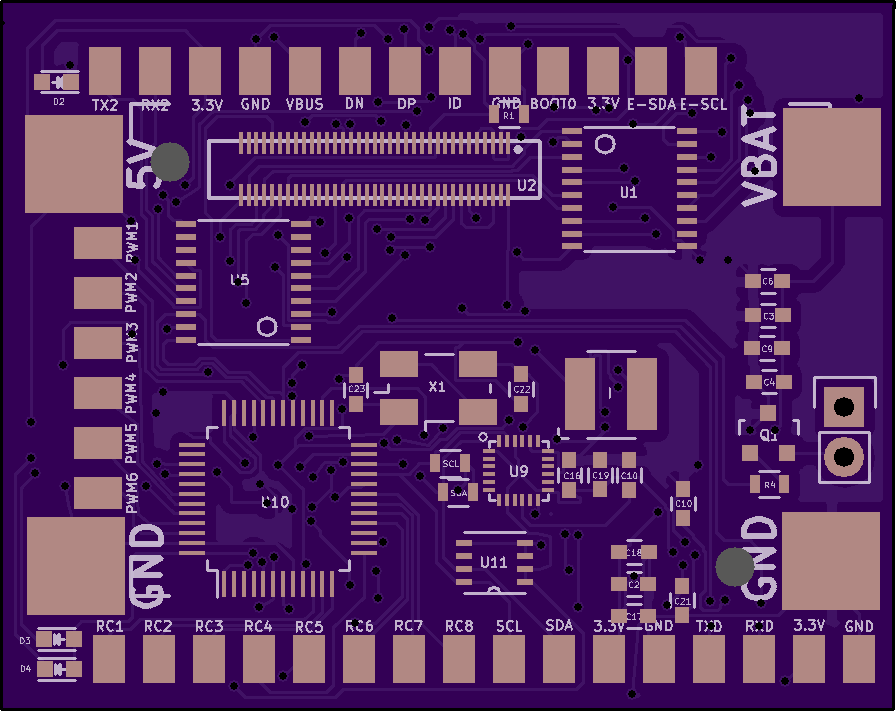 Improvements
I have made several improvements to the board since last time. One of the more significant changes is the fact that the components are more evenly distributed between the top and bottom of the PCB. There is also proper silkscreen labeling of the PCB.
The size of the PCB has also shrunk by almost half. This makes it easier to mount them on the SentiBot and also allows for us to make the SentiBot smaller.
Solder Reflowing
I will be reflowing this PCB in my new custom reflow oven. I also had bought the OSHStencil stencil for reflowing. I will be posting a follow up talking about how the reflow oven performs soon.